Tips and tricks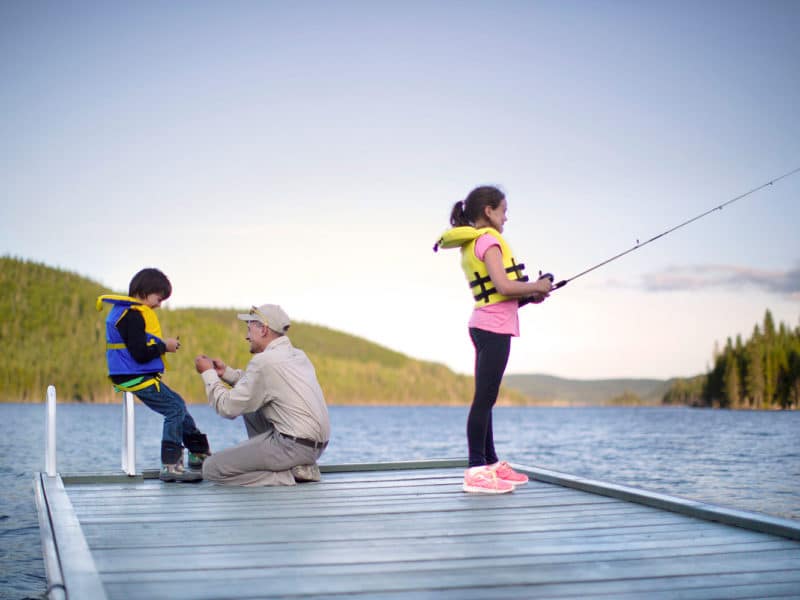 Tips and Tricks for a Successful Fishing Experience
Here are some simple tips to maximize your chances of getting the perfect catch and to live a great first fishing experience that will leave you wanting for more.
Find the right spot
First things first, choose a water body where there really is fish. This might seem obvious, but then again…
Learn how to read a water body. Stream pools before or after a rapid and areas with dead trees or rocks that could be used as shelter by fish are usually great spots to cast your rod.
More tips: Find a good fishing spot
Go with the flow
If you are fishing on a river, avoid having to retrieve your line against the current. Fish will think this is, well, fishy. Instead, cast your line so that the lure can go with the flow when you retrieve. This imitates the actual motion of a fish swimming in the current.
Learn to strike your fish
During a fishing trip, nothing is more disappointing than to let the perfect catch get away (it was a monstrously big fish, wasn't it?). Going through this once is enough to convince any angler to learn how to strike a fish. And it is nothing complex but a quick reflex!
When you feel a sharp movement on your line, swiftly swing your rod backwards so that your hook is securely set into the fish's mouth.
Keep a landing net handy
Always use a landing net to get your fish out of the water, instead of doing it using your rod. It is actually pretty easy, and here is how to do it:
Pull up your rod so that the fish gets as close to you as possible without leaving the water
Guide the fish to the landing net
Slowly bring the landing net back to you while keeping it underwater
Practice safe releasing
If you choose, for whatever reason, to practice catch-and-release fishing, make sure that the fish you catch have the best chances to survive. Here is how:
Use a hook with a filed-down barb that can be more easily removed from the fish.
Use artificial lures so that the fish does not swallow your hook completely.
Handle carefully the fish underwater. Do not touch its eyes or gills.
Happy fishing!
Learn more about family-friendly introduction to fishing
Tips for a successful family fishing experience with kids
Learn more tips from the Sépaq for successful fishing activities with the whole family: