Tips and tricks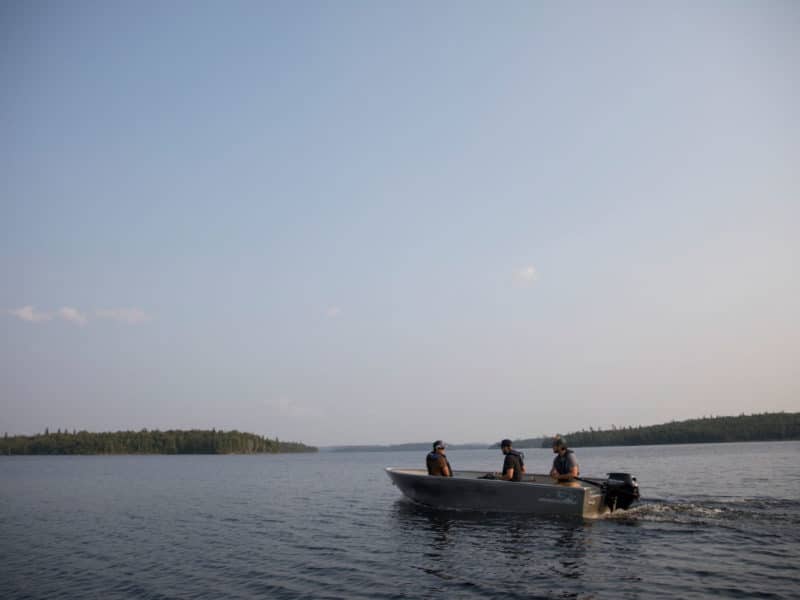 Find a good fishing spot
Can't get your hands on a sonar to find the perfect fishing spot? Your crystal ball is not working? Fortunately, there are some telltale signs that an area has a lot of fish and knowing those signs can greatly increase your chances of success. You just have to keep an eye out for those!
Learn how to find fish
Yes, trolling is a great technique to quickly find fish. However, a lake's many components and its direct surroundings can indicate just as well where fish are hiding.
Inlets and outlets
Islands and points of land
Weed beds and shallow bays that produce food for fish
Fallen trees, hanging vegetation or a stranded stump
Ledges, beaver lodges and piles of rocks
Escarpments – close to shores, where depth increases abruptly
Also, pay attention to the wind direction. Fish tend to hide in structures hit constantly by the wind in the same direction.
Bathymetric charts and other tools
Aside from echo sounders (sonars), GPS and other technologies used to detect fish underwater, there are other tools available to improve your fishing experience.
Those tools include bathymetric charts, which are topographic maps representing a lake's floor. It is the perfect tool to understand the morphology of a water body! Closer bathymetric lines indicate a steep inclination to the lake bottom, while distanced lines indicate a softer inclination. This is precious data that can be used to locate both deeper, colder areas (pools) and shallow areas that will be warmer during summer. Where can you find these charts? Go to the Navionics website and download your water body's bathymetric map.
Another interesting alternative to the sonar is the Avenza Maps app. Using your mobile device's GPS, this tool allows you to geolocate your exact position on a lake while also saving your courses and your casts' depth. It also works offline, which is very useful in remote areas.
You can find many other tools online through the different wildlife reserves networks and federations. Here are a few:
Learn more
Have a look at the video Trouver des spots de pêche avec Guillaume Delair (in French only) produced by the Fédération québécoise des chasseurs et pêcheurs.
Have a look at the ABC of fishing (in French only).
See also the Complete File: Fishing for Dummies on the Sépaq blog.