Equipment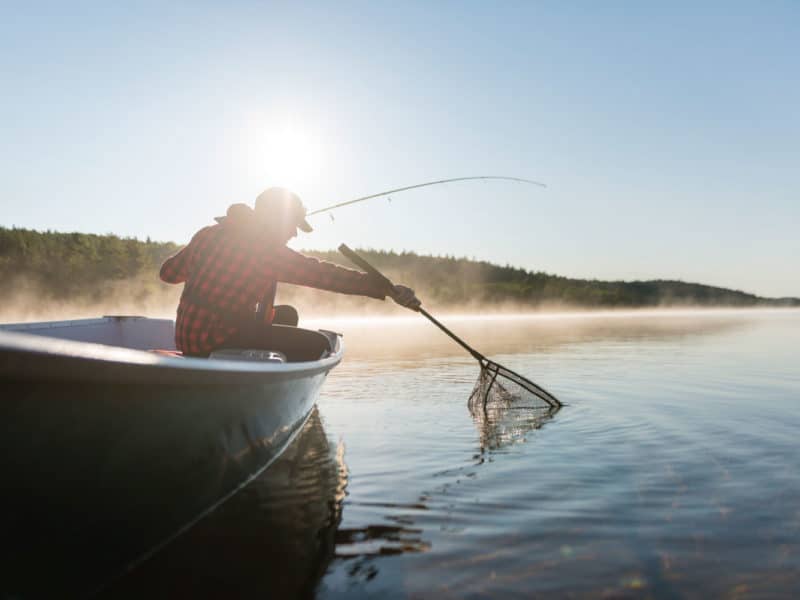 The fishing essentials
Now that you have chosen your fishing rod and that you have set up your tackle box, here are a few essential accessories to add to your equipment so that you get the best fishing experience possible:
Scissors or nail clippers to cut the fishing line
A box of flies if you plan on doing fly fishing
Long-nose pliers (very useful to unhook the fish)
A fillet knife (Rapala)
Worms or leeches as bait
A bucket or a cooler to keep your fish fresh
A rubber landing net (great for getting the fish on the boat without dropping them)
A float (it moves when a fish bites – very useful when fishing with children!)
Other essentials for your own comfort
Think about adding these other essentials to your equipment to ensure a more comfortable fishing experience:
A fishing hat (with a rim) or cap
A raincoat and rubber boots
Sunglasses
Mosquito repellent
Sunscreen
A flashlight
A first aid kit
A floating vest
A 15-metre floating rope
And, of course, do not forget your snacks and drinks to enjoy in between casts!
Learn more
Discover How to gear up for less than $100 and find plenty of fishing gear tips in the Complete File: Fishing for Dummies on the Sépaq blog.
Watch this video (in French only) from fishing enthusiast Alex Ranger on tips to gradually get more fishing equipment (video produced by the Fédération québécoise des chasseurs et pêcheurs).