Equipment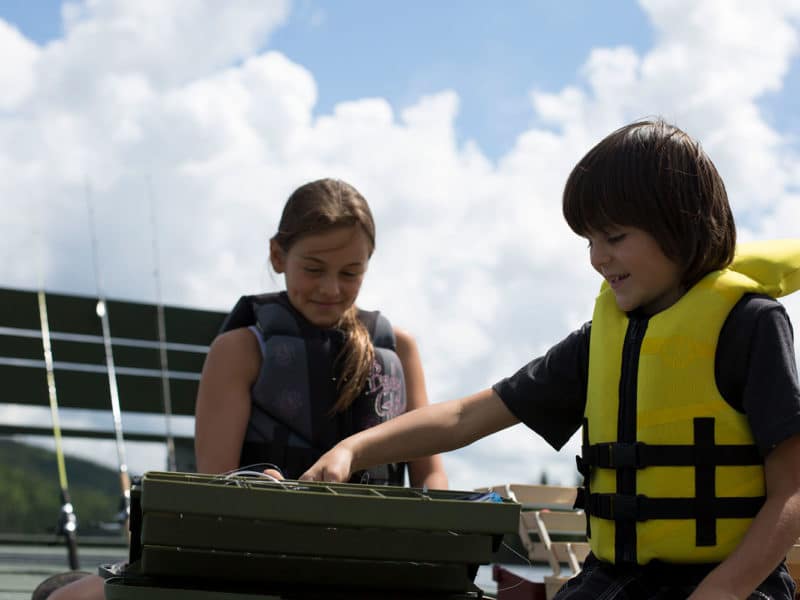 Setting up your tackle box
You get the opportunity to go on your first fishing adventure, but you are not equipped yet? No worries! As long as you have a fishing rod, a reel and some quality line, you will only need a few more essentials.
Choosing your tackle box
First things first: you need a tackle box. Everyone can find a tackle box suited for their needs and their budget. Whether it's made out of plastic or polyester, whether it has trays, removable compartments, handles on top, or it's a backpack, the important thing is that you can keep your materials inside. When it comes to choosing your box, you have to remember that you will be carrying your equipment in all sorts of situations (you know, like hiking a steep slope, loaded up like a mule…). You have to think in terms of practicality, sturdiness and, why not, buoyancy.
What do you put in a tackle box?
A full tackle box should have:
A box of different-sized hooks
A spool of quality fishing line
A selection of artificial lures (spinners) with different colours, shapes and weights
A fishing swivel (they can make the lures spin and they allow for switching the hook or the lure more easily)
Some floats and sinkers
A small knife and long-nose pliers
Enjoy your shopping!
Learn more
Add to your checklist these Fishing essentials.
Discover How to gear up for less than $100 and find plenty of fishing gear tips in the Complete File: Fishing for Dummies on the Sépaq blog.
Watch this video from fishing enthusiast Alex Ranger on tips to gradually get more fishing equipment (in French only, video produced by the Fédération québécoise des chasseurs et pêcheurs).