Experience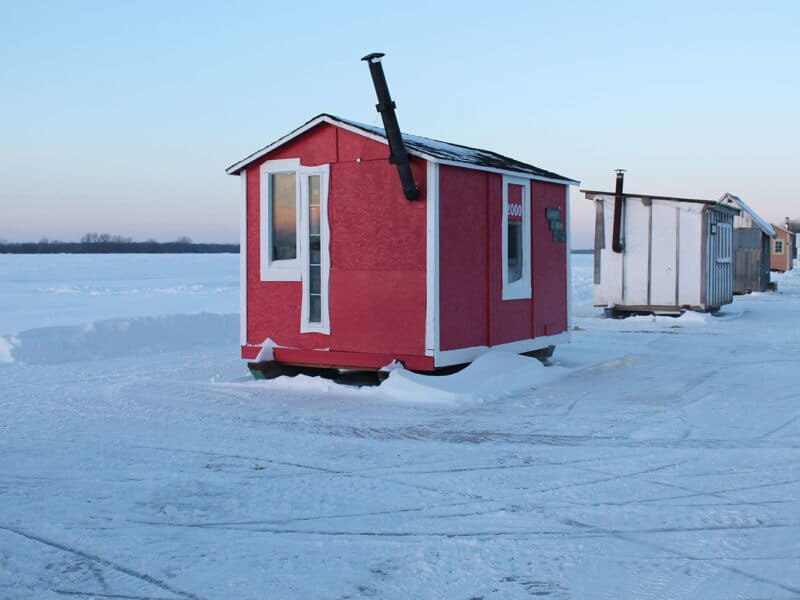 Want to try winter fishing? Find your ice fishing centre!
Ice fishing is an original activity and a different way to enjoy the cold season. Try winter fishing to break from the routine! Choose the perfect fishing centre for family-friendly ice fishing and reserve your spot using the map of Québec's ice fishing centres.
Easily plan your ice fishing experience
This map makes it very easy to plan your ice fishing activity with your family. For each location, you will find information on the fish species found there, the fishing zone—to be aware of the regulations—the services offered, and the contact information to reserve your spot.
"Is ice fishing really for me?"
Are you looking for an outdoor activity that's out of the ordinary to enjoy winter and get some fresh air? Have you been to every ice rink in the city? Have you skied and sledded down every snow-covered slope that winter brought us? Well, now may be the time for something different. Break from the routine! Try ice fishing!
Find your ice fishing location on the map of Québec's ice fishing centres and reserve your spot.
We recommend calling the fishing centre before going on location.
Discover other ice fishing destinations
Learn more on ice fishing
Download this beautiful, illustrated PDF document Pêche hivernale : techniques, leurres et astuces pour la pêche aux dorés, à la perchaude et au brochet. (in French only). It contains pro tips and tricks to attract and catch those beloved fish species while ice fishing.