Experience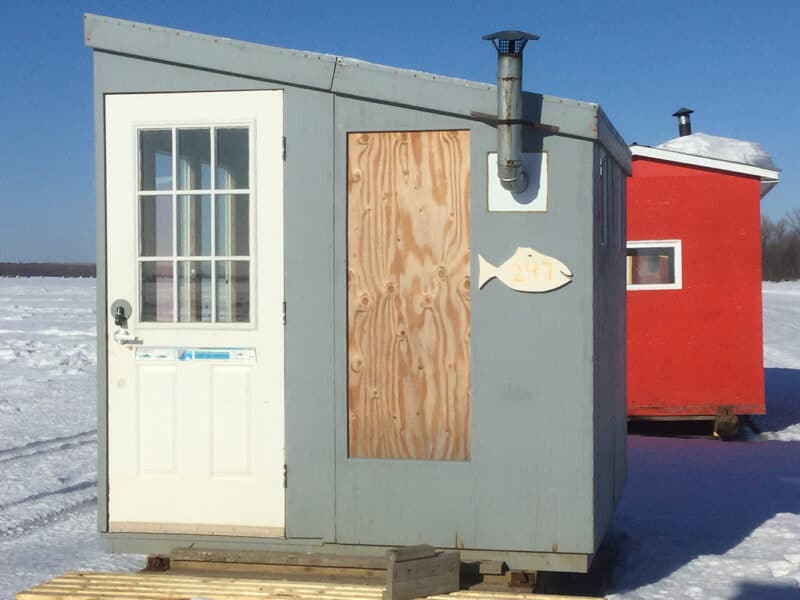 Where to fish during winter?
Ice fishing is one of the best activities to truly make the most out of winter! You not only get to be outdoors and enjoy the cool air, but you also get to spend quality time with your family and friends. But where to go? The simplest way to try out ice fishing is to head out to one of Québec's many fishing centers.
Is the ice thick enough? Are there cabins to warm up? Are there facilities to eat and rest before going back to fishing? What kind of equipment do I need?
You will not have to worry about any of these questions by going to a fishing center, an outfitter or one of Sépaq's ice fishing destinations. Staff on location will ensure your safety and, most of all, your comfort. They cut the holes and provide both the equipment and the cabin! You only have to make sure to get your fishing licence – by the way, the licence is the same as the one used for fishing during the summer.
A beautiful day out in the great outdoors awaits you. Create special unforgettable memories with your loved ones.
Find your ice fishing location on the map of Québec's ice fishing centres and reserve your spot.
Please note that some fishing centres may be closed this winter due to ice conditions or restrictions linked to the COVID-19 pandemic. We recommend calling the fishing centre before going on location.
Discover other ice fishing destinations
Learn more on ice fishing
Download this beautiful, illustrated PDF document Pêche hivernale : techniques, leurres et astuces pour la pêche aux dorés, à la perchaude et au brochet. (in French only). It contains pro tips and tricks to attract and catch those beloved fish species while ice fishing.