News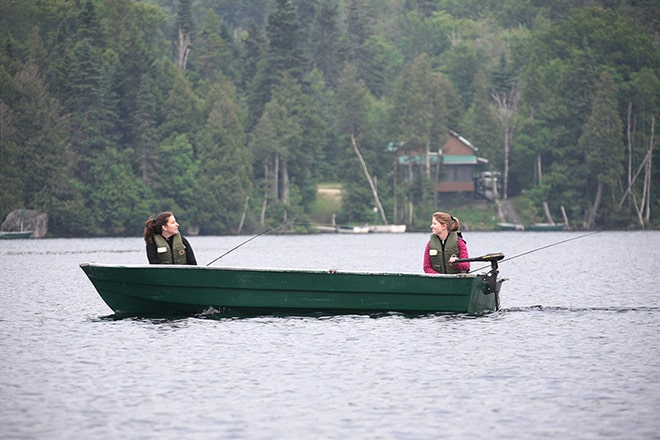 Fishing and COVID-19: Enjoy Nature Without Spreading the Virus
Summer days are back, and lockdown measures are easing. The urge to play outside is growing stronger and stronger: fishing is calling you! To enjoy this activity in nature without spreading the virus, read the following tips.
Bring your good habits in your tackle box
Fishing helps to unhook from everyday life. And after the few months we went through, this is exactly what we all need! But unhooking does not mean giving up on everything. As you are now used to, wash your hands regularly even when you are fishing. Make sure you have access to water and soap or an alcohol-based sanitizer—and do not release these products in rivers or lakes.
Besides, fighting the pandemic should not be an excuse to neglect the environment. If you use disposable wipes or masks, for example, do not throw them out in nature: bring them back with you and dispose of them responsibly once you are home.
Fishing brings people together … at the right distance!
Fishing is the perfect family-friendly activity to create wonderful memories. If you are fishing with family members who all live at the same address, you don't have to worry about physical distancing. However, if you are fishing with a friend or someone who does not live with you, you should follow these guidelines:
Establish clear rules before beginning the activity.
Go fishing in places where it is possible to maintain a physical distance of two metres, whether it is while wading or fishing on a boat.
Use your own equipment and avoid sharing.
When retrieving a fish, use a landing net to keep a two-metre physical distance more easily.
Remember that the best practices for releasing fish are still encouraged in the current context of physical distancing.
Following measures in different fishing territories
Whether you are fishing in a ZEC, outfitter, wildlife reserve, salmon river or other, follow the guidelines from the organizations that manage the territories you are visiting. Consider using remote services to get your rights of access or to register your catch, for example.
For the latest updates on guidelines related to the pandemic, visit the Hunting, fishing and trapping during the COVID-19 pandemic web page.
Do whatever it takes to stay healthy so you can enjoy the fishing season to the fullest. Happy fishing!
To learn more